Telehealth and Remote Patient Monitoring Services
SummitWest Care is proudly offering Telehealth and Remote Patient Monitoring Services to increase access to care, lower overall costs and provide quality care right in the home that offers continuous monitoring of clients. 
If you or your loved one are interested in getting Telehealth Services, please call 970-263-0202.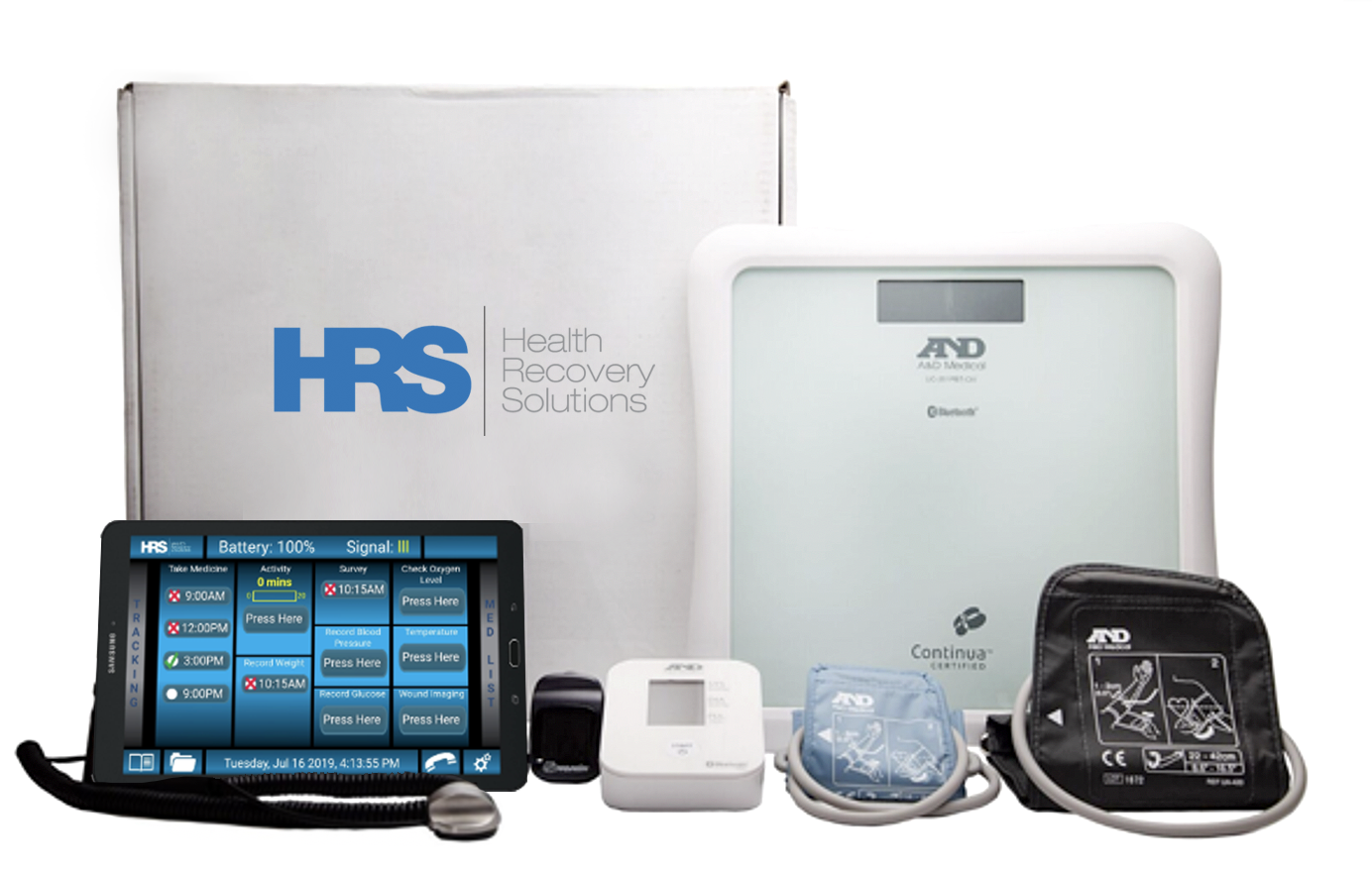 Key Product Features
90+ customized care plans
Virtual visits
Bluetooth biometric monitoring
Medication reminders
Symptoms survey
Condition-specific education
Teach back quizzes
Customized risk alerts
Wound imaging
Caregiver connection
Personal goal setting

P
rovides a full hospital at-home approach to manage high-acuity patients.

Allows patients real-time connection (video, text, call) to care team.

Equips patients with condition-specific education and teach
What can an RPM program offer providers and patients?
There are several benefits of RPM for both healthcare providers and patients. Benefits range from cost savings, avoided ED visits, patient satisfaction, stress reduction, peace of mind and beyond. Here are just some ways RPM programs are beneficial:
Easy-to-use equipment is provided by HRS to the healthcare provider and then distributed accordingly to patients. Kits can include a tablet, as well as a Bluetooth pulseox, scale, BP cuff, glucometer, and/or thermometer.
Programs benefit patients from those recovering from surgery, to continuing care and hospice patients, to those with chronic conditions like diabetes, heart disease, and COPD.
What's tracked and analyzed: vital signs, blood pressure, weight, and temperature. In cases of more severe chronic conditions, levels monitored can include blood glucose, oxygen levels, heart rate, and more.
Because patients don't have to leave their homes, chances of contracting or spreading illness is decreased significantly.
Readmission to the hospital is less likely to occur when symptoms are monitored, and the clinician can intervene accordingly